Our team recently visited W Wood & Son at Groundy Croft, Holmrook, Cumbria to see their dairy cross calves sired by Cogent Beef visions British Blue bulls. At Groundy Croft, they manage a crossbred dairy herd of 100 cows averaging 8,500 litres per annum. They are the 3rd generation farming here, having been on the farm since 1957.
As William explains "We run a herd of Swedish Red, Montbelliardes and Holstein as these are best suited to our system; our favourite crossbreds are the Montbelliarde x Holsteins due to their stronger and hardier frame". They calve around 100 cows per year on an all year-round system, aiming to breed their own replacements but will buy in if required. At Groundy Croft, they are using a sexed and beef breeding strategy; William says, "We serve the elite 20% of our cows to sexed semen with the other 80% of the herd being served to beef sires, I recognise the financial benefit of producing good quality beef calves for the market over a dairy bred male calf". William sells their bull calves and dairy cross bred calves through Carlisle auction at 3-4 months old where he is regularly achieving market topping prices for his beef cross calves.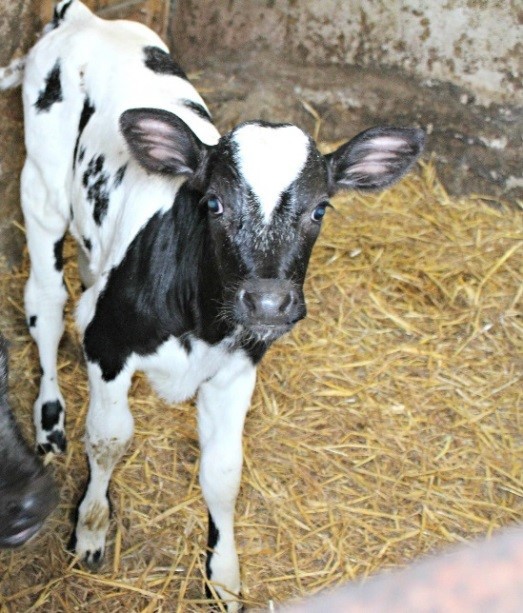 "I set a personal aim to have less than 10 dairy bull calves a year and so far, I have achieved it"
Currently they are using Angus beef sires on heifers, older cows and cows that have had twins. They are inseminating second lactation cows with British Blue sires as William recognises that these cows will be more suited to producing a stronger bred beef calf. When selecting beef sires, William explains; "We look for good easy calving and good calf vigour, I like the British Blue bulls with an Auchenlay prefix as I find they are darker in colour, easy born and vigorous". Calving ease is a must for easy born calves to ensure calving assistance is kept to a minimum, and darker coloured calves are preferred in the market. Mr Wood is impressed with the Auchenlay Hitman and Javelin calves currently on the ground. In the past he has also used Cogent's Auchenlay Echo and Auchenlay Islay. Williams cows are currently calving to beef visions sire Kutex D'Aubry, with several calves on the ground including a set of twins, one of which is pictured (right). William says, "I am very impressed by the progeny of this bull; calves are easy born, blue roan colour, that display great vigour and vitality".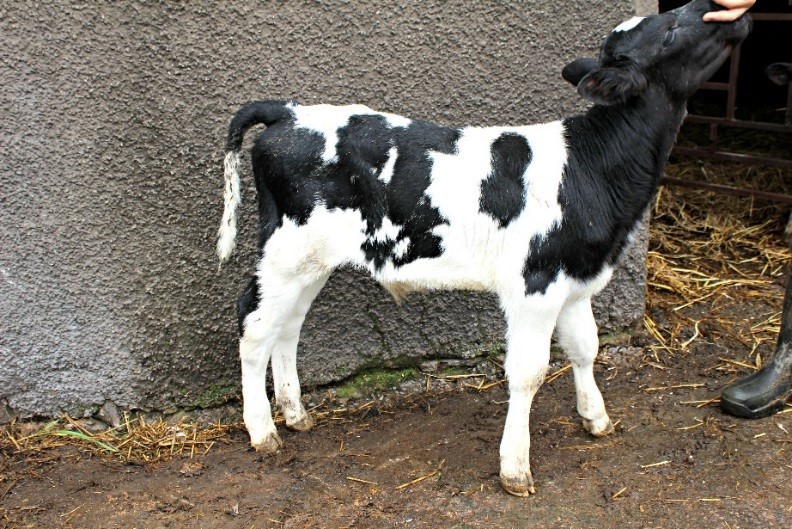 William says he is very impressed with the quality of Cogent's beef sires and will continue to use them in the future. Over the years, he has returned many calving surveys for numerous British Blue bulls which is beneficial for Cogent's Beef Visions Programme as it provides real on-farm data to stand behind Cogent's portfolio of beef on dairy bulls. This ensures the next generation of breeding bulls will continue to build on the progress that older proven bulls have offered.
More about Cogent Beef Visions:
• Cogent's Pioneering testing programme
• Provides UK Dairy farmers with reliable information
• Improves the productivity and profitability of Dairy herd