Using the tools that are available today at Hicks Jacob Dairies at Mount Compass in South Australia has allowed them to have confidence in using more sexed semen on cows than ever before.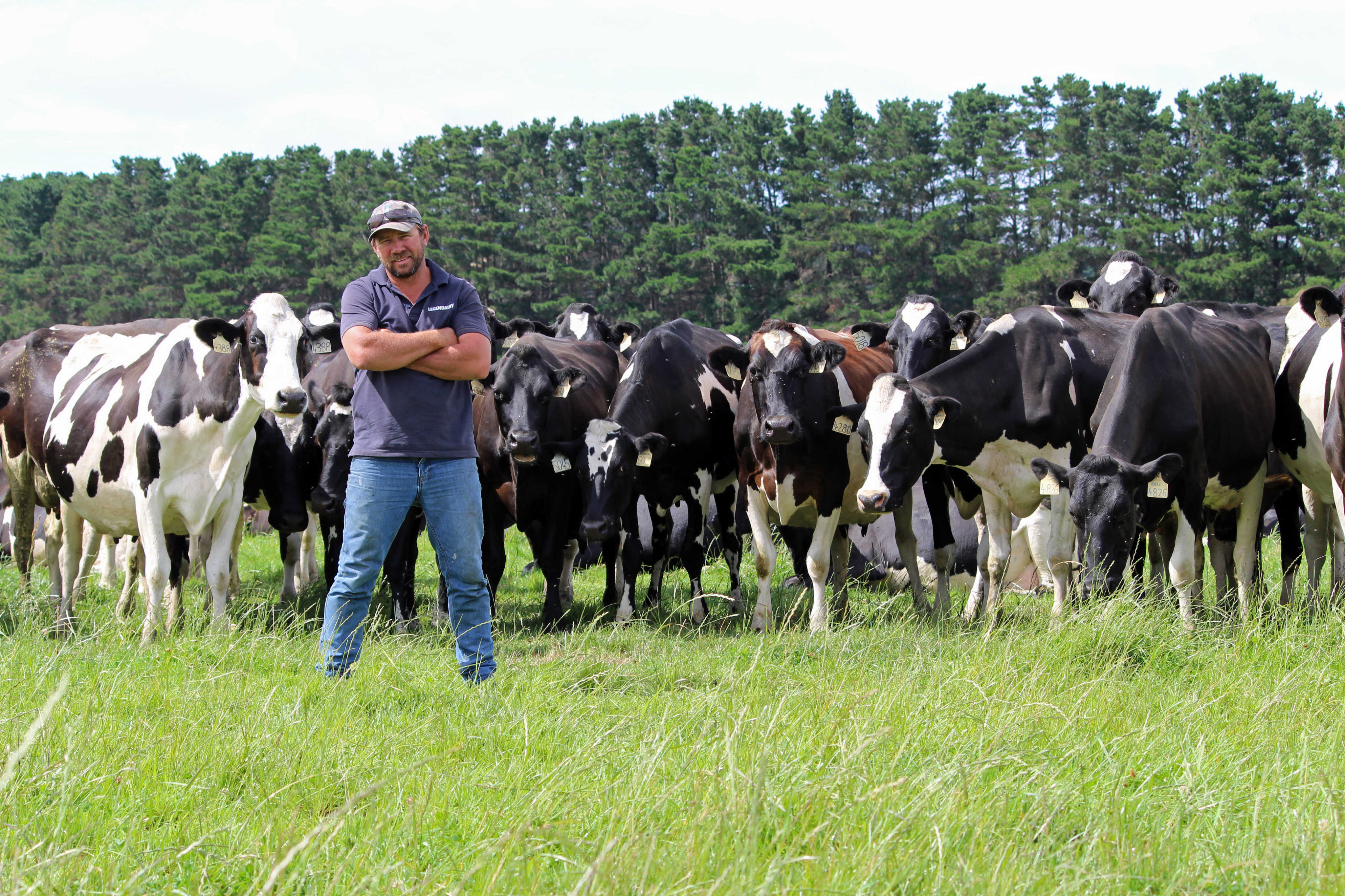 Perrin Hicks and Warren Jacobs together with their wives Jane and Kelly founded in 2014 a four-way partnership to create Hicks Jacob Dairies, a large dairy enterprise that currently milk 650 cows on two dairy properties "Wispering Pines" and "Misty Downs". Perrin is the Operations Manager of the partnership.
Since 2014 the partnership has focused strongly on spreading the calving pattern to give a more consistent milk flow to their current milk supplier "La Casa Del Formaggio," a specialised cheese factory. In order to do so they now calve 3 times a year with each joining in a Synchro
Program conducted in February, May and late September. Milk production is currently 550kgs/cow; this is Perrin's aim with each cow producing 1kg/solids per 1kg live weight. A large focus is also placed on Cell Count, with the herd currently sitting at 112 at Wispering Pines and 105 at Misty Downs.
In the most recent joining 80 milking cows were joined at Wispering Pines to SexedULTRA 4M semen with a conception rate of 54% along with a smaller batch of 25 cows at the Misty Downs dairy with a conception rate of 56%. Conventional semen was used on the remainder of the cows eligible, with the two dairies having a conception rate of 47% at Misty Downs and 55% at Wispering Pines. All these conception rates quoted are based on the 1st joining. (See table 1 below)
| | | |
| --- | --- | --- |
| Farm | SexedULTRA 4M | Conventional Semen |
| Wispering Pines | 54% | 55% |
| Misty Downs | 56% | 47% |
When talking to Perrin about how cows are selected for sexed semen usage, he explains that "We use the tools we have available to make the best selection and give us the most confidence. Using dairy software with accurate records is one of our keys and also making sure each cow is at least 80 days in milk prior to joining. I create what I call the magic list in Easy Dairy, which is based on the past 2 joinings that the animal has on record. We don't want to waste good quality semen on poor fertility cows."
When the InCalf programs were being run 10 years ago Perrin was fortunate enough to be in the program. He comments that "The InCalf program made me realise how important fertility is. In the study it made me stop and think how I can do it better."
Moving forward based on the last two joining periods Perrin has made the decision to join all reasonable fertility cows to Sexed Ultra 4M semen and the balance will go to AI Angus bulls. Always looking at ways to be more profitable and with more heifer calves on the ground, this enables us to cull more heavily in tough years and also export some heifers to provide another income stream. "Our secret is culling the right cows" Perrin comments
One of the other benefits Perrin has seen since the 3 calvings is better control of disease in the calf shed. With each calving being so condensed it allows better control in the calf shed and the ability to clean the shed between calvings.
Both Warren and Perrin have encouraged their children to be involved in dairying. We encourage them to go off farm and get a trade and then return. They both also have the attitude; use the tools you have around you to make your business more profitable but also don't be afraid to have a crack and think outside the square…