When your herd is nudging 11,000 litres on twice-a-day milking, with no nutritionist to fine-tune the ration, no maize silage to lift energy intakes and not a mixer wagon in sight, it is little wonder the cattle which pull off this performance are in keen demand.
At Withamhall Farm near Frome in Somerset, a combination of production, conformation, efficiency and extraordinary good health are key attractions which have drawn livestock buyers to the Miles family's herd of Holsteins time and time again.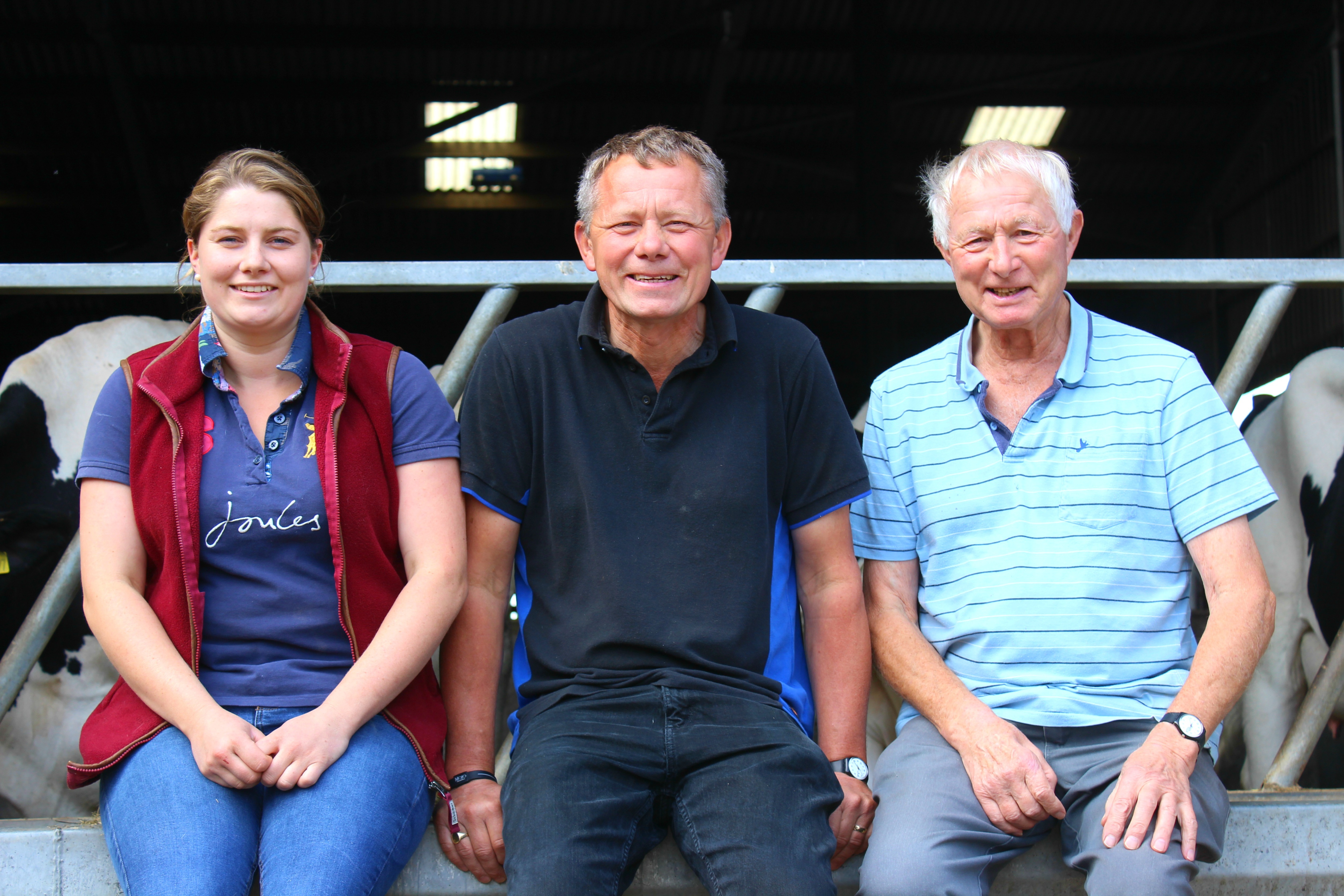 Over the years, sales of cattle have steadily increased, culminating last year in the 'inaugural production sale' of Withamhall Holsteins.
"We'd reached a head-count of around 200 in the milking herd and decided to cut our numbers," says Hugh Miles, who runs the business with his daughter, Clare and father, Dennis.
The sale was part of a broader strategy to reduce the herd to around 120 Holsteins which would be largely run with family labour and milked through two robots – due on stream later this year.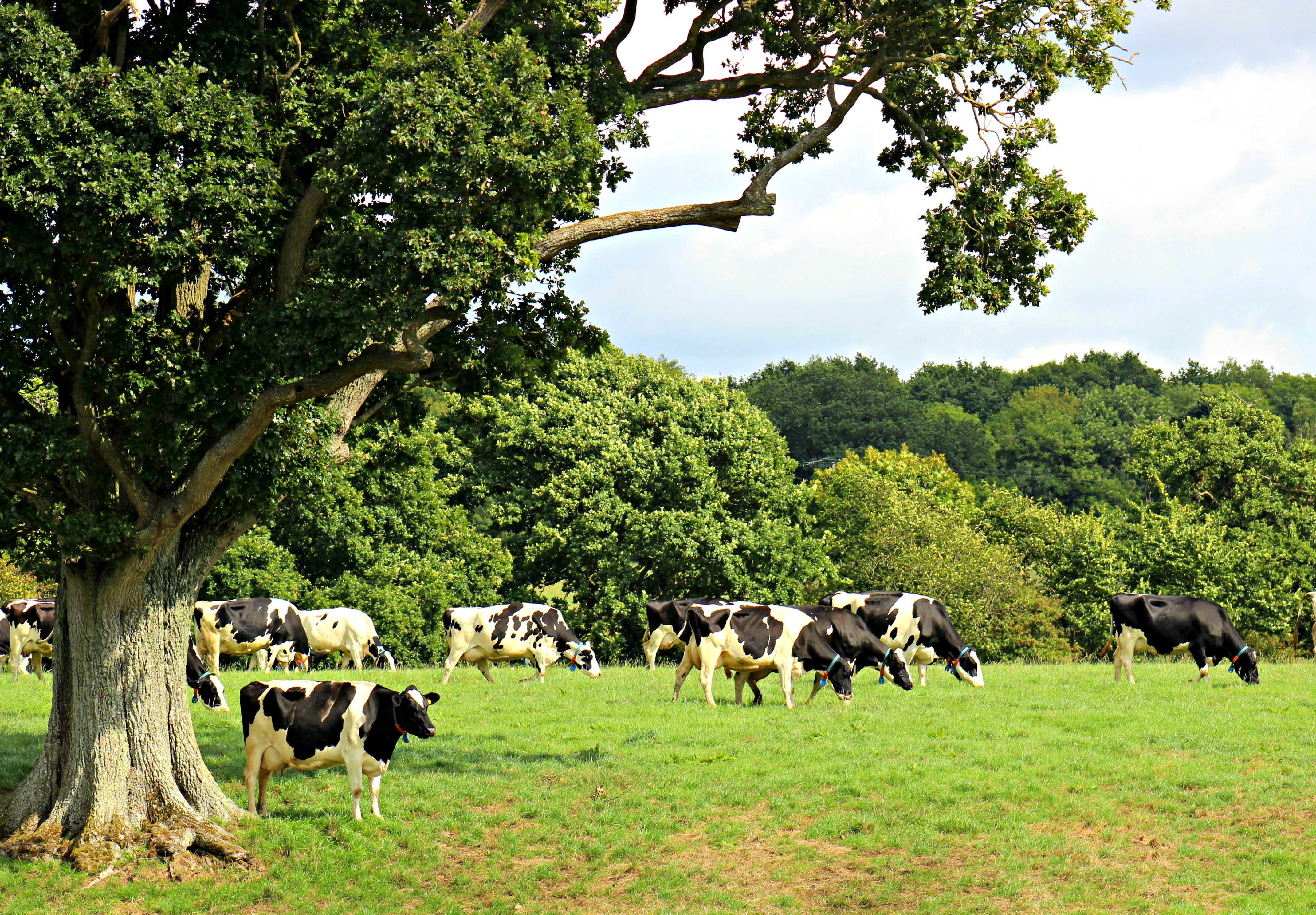 It was also a reflection of the strong demand for genetics from the Withamhall herd, which has been met through private sales over many years, and continues to flourish today.
Keeping up with this demand has been a key focus for the Miles family team, who dabbled with sexed semen back in the 1990s, in the hope of producing more dairy heifers.
"I shall never forget when I first used sexed semen," says Hugh. "I bought 30 straws and ended up with one calf – which luckily was a heifer!"
Stung by the negative experience in the early days of semen sorting, he waited almost 20 years before trying sexed semen again.
"That was in 2012," he recalls. "I didn't choose an over-popular bull, but he turned out to be a stonker!"
Continuing with the use of sexed semen from 2012 onwards, he says: "The sale last year was really due to our continued success with sexed semen. Numbers were just creeping up on us and we had a lot of stock and a lot more coming through."
Such was the farm's success in using the product that by the time the new-generation SexedUltra 4M hit the market in 2017, the Miles family were well in the swing of using sexed semen and perfectly placed to give the new technology a try.
Cogent's Mike Potter is the farm's Breeding Advisor and he explains the difference between SexedUltra 4M and the product it replaces.
"There are four million sperm cells in every straw of SexedUltra 4M, which is twice the quantity traditionally used to fill a straw," says Mike. "Trial results for 4M were beginning to come through and there was a lot of anecdotal evidence from around the world, which was clearly indicating far better conception rates than had been achieved with sexed semen in the past."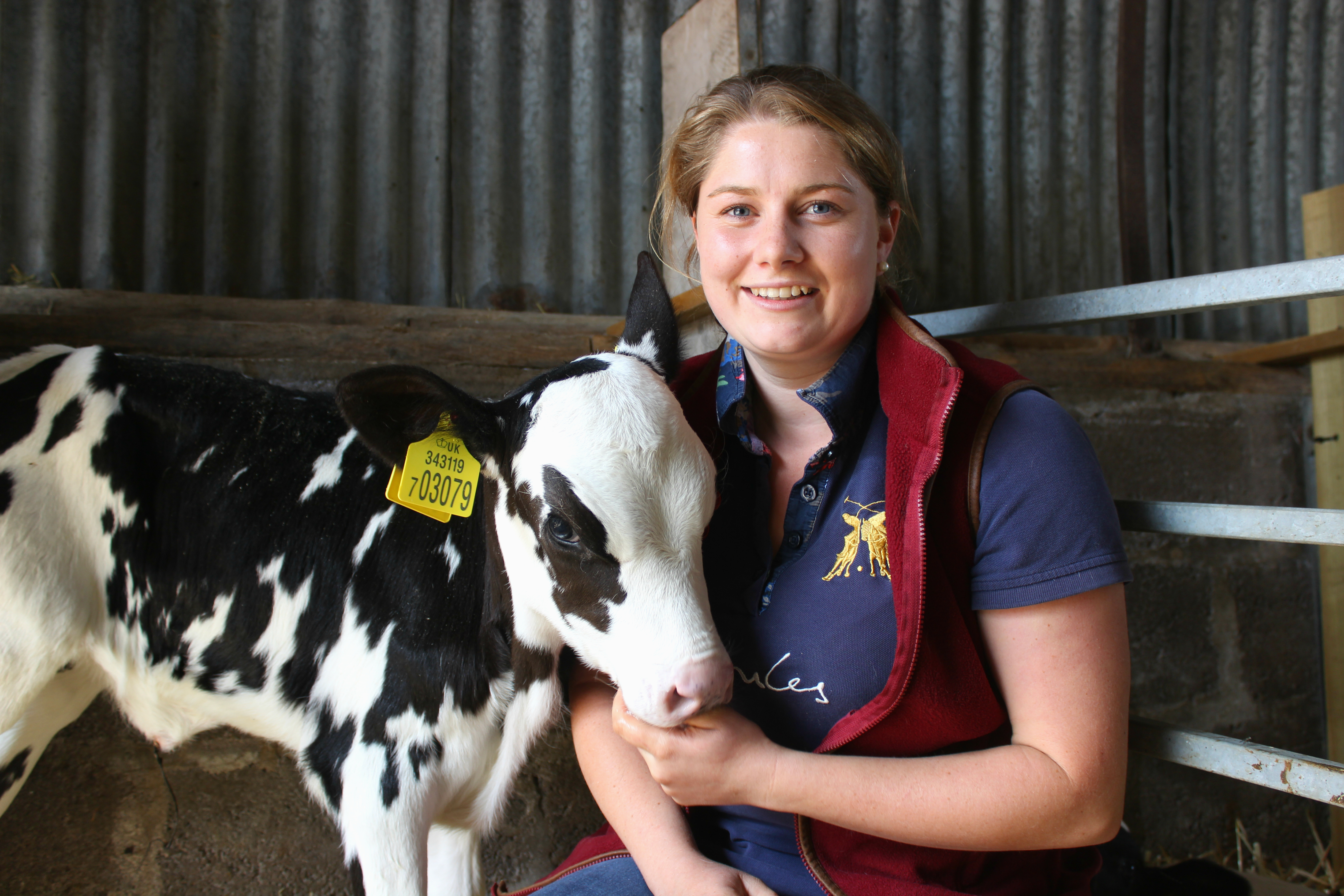 The team at Withamhall mulled over their options but didn't jump to make the switch.
"At the start, I thought we were getting good results anyway so why would we change?" says Hugh.
However, the availability of genomic sires he was keen to use proved too much of a lure and the choice was made to use the 4M product, initially for an outcross sire.
"I was looking for something with a bit of a different pedigree because a lot of bulls available today are so closely related," he says. "I chose the bull, Mr KB Nightime, [a son of Morningview MCC Kingboy and out of a Numero Uno dam], as I liked his linear profile, udder conformation was good for robots, and his pedigree contained no Goldwyn – a bull we had used heavily in the past."
The performance of 4M had to be good to impress the family and Hugh admits he was delighted with the results.
"We had an incredibly good conception rate," he says. "Around 80 per cent held to first service and that included older cows as well as a group of heifers."
In fact, so pleased was he with the outcome of the initial 4M batch that he decided to try the product on some older cows.
"I had a couple of cows which were not holding to conventional semen so I decided to try them to sexed," he says. "We had nothing to lose and everything to gain, and they did in fact hold to the 4M service."
Today, he says all of the herd's heifers are put in calf to SexedUltra 4M (70 currently confirmed in calf) as well as a proportion of the cows.
The annual semen use across the herd of 1.7 straws per pregnancy, testifies not only to the product itself and Hugh's expertise in DIY insemination, but to the health and fertility of the cattle.
Cows are also chosen with care for insemination with sexed semen and management of all cattle is designed to optimise health and minimise stress.
"I think it's important to establish the diet and the routine about three weeks before insemination, making sure we don't change accommodation or mix groups," says Hugh.
"I prefer our heifers to calve at around 27 months and aim to make sure they are well grown and mature, but not fat," he adds. "This means they can compete when they come into the herd and they're not bullied.
"Cows which have had a difficult calving or are dirty, or maybe if they're just pumping out the milk, may be left for longer before service," he says. "If she needs 90 days after calving, she will have 90 days – whichever semen we're using."
Although the herd achieves a 388 day calving index, it's not a figure considered important for the year-round calving herd.
"It's not a figure I get hung up about," says Hugh. "What's important to me is getting a cow in calf to sexed semen first time."
Bulls currently in the tank include Mr Donalynn Millennium, EDG Saturn Sender and the proven bull, Butz-Butler Atwood Brady, while those he is considering for the next tranche include the 'robot ready' Redrock-View Klutch and ST Gen R-Haze Rapid.
"I like Rapid's sire, Mr DDS Rubi-Haze, and I like his linear profile, which shows body width and depth – so plenty of engine-room," he says. "And with good health traits and plenty of high quality milk he's a very complete package."
For the future he says livestock sales will be increasingly important to the business and will be fuelled by 4M.
"Yes, we will possibly increase our use of 4M as there's no reason not to," he says. "There's a wider choice of bulls available than ever before, the price is comparable and it's noticeably better than 2M when it's used on cows.
"We certainly think we are better off breeding dairy heifers than beef as you are producing something a lot of people seem to want. There are a lot of flying herds out there which are always on the lookout for replacement stock, so we're happy to be able to meet some of that demand," he says.
Withamhall herd of Holsteins
Herd reduced from 200 to 120 milking cows following reduction sale last year
Mainly family labour used with preparations in hand to install two robots
Production of 10,900kg at 4.02% fat, 3.37% protein (305 days, twice-a-day)
Early user of SexedUltra 4M with high conception rates achieved
SexedUltra 4M dairy semen used on all heifers and some cows
Milk sold to Wyke Farms for on cheese-making contract
Year-round calving with emphasis on autumn
Ration prepared in forage box and up to 10kg concentrates/day fed in the parlour
Milking ration comprises grass silage, ground maize, protected rape meal and seaweed
Show ring success including at former Livestock Event and The Dairy Show
Regular success in Holstein Breeders' Club herd competitions