Combining the use of sexed semen with genomic testing of females will help Gloucestershire farmer John Sprackman maximise the potential of his herd as he moves to a robotic milking system.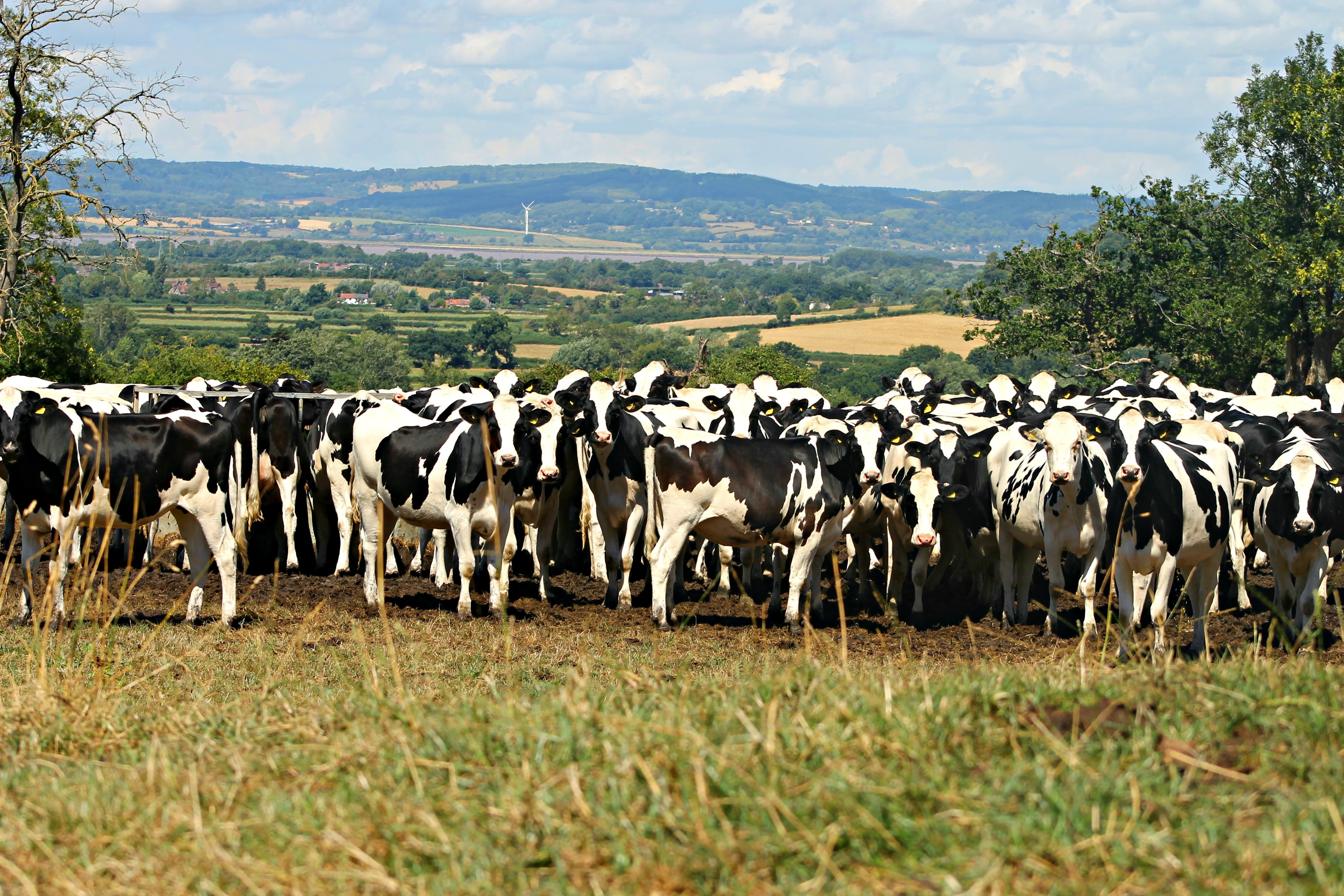 By getting an early indication of genetic merit through genomic testing heifer calves, John Sprackman's aim is to rank possible replacements based on the herd's specific breeding criteria and retain those that best meet requirements. Those that are less suitable, but still of high quality, will then be sold to create a valuable additional income stream.

Mr Sprackman has long been convinced of the merits of using sexed semen, having initially started using it in 2003.

After struggling to produce enough replacements using conventional semen, sexed proved a revelation.

He says: "We got 32 Holstein heifers in one month. That was unreal. That was more than we had in a year with conventional."

Since then, he has used sexed semen on cows and heifers from his 200-cow pedigree Larchcover Holstein Friesian herd at Pound House Farm, Bristol. This enables the business to sell about 100 cows and heifers a year.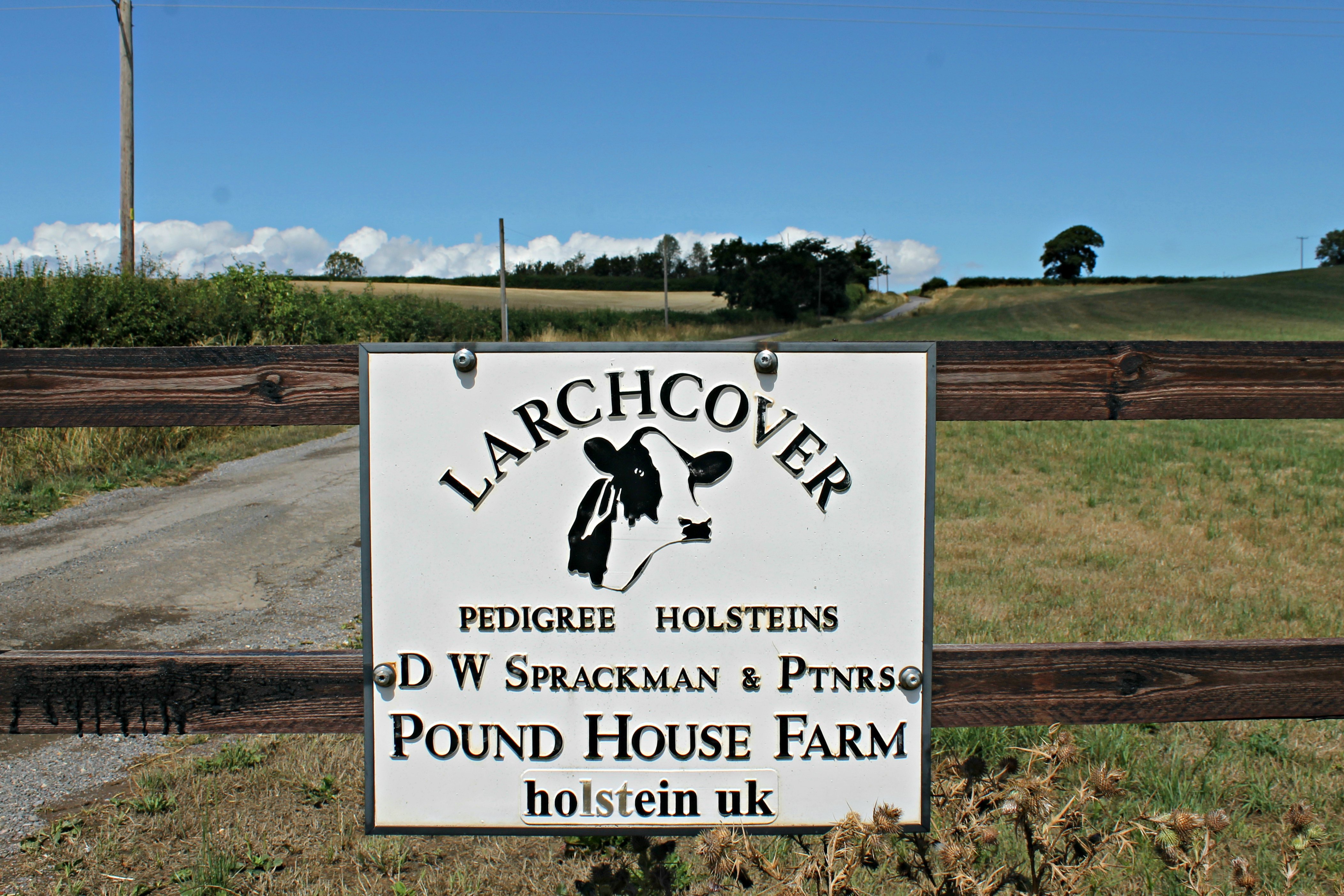 Up until three months ago, the farm was using SexedULTRA 2M, but has since moved to SexedULTRA 4M, which includes double the amount of semen per straw to promote conception rates similar to conventional.

Both cows and heifers are artificially inseminated to sexed semen twice. If necessary, cows will then be AI'd to British Blue, and heifers to Aberdeen-Angus.

Conception rates

Heifers are achieving conception rates of 70% to first service, and the whole herd is averaging about 40%. While it is still too early to see any difference between 2M and 4M, it is hoped conception levels will be raised further in cows.

Mr Sprackman believes automated heat detection collars on cows and heifers, good feeding strategy and close attention to semen handling at AI is essential when looking to achieve good conception rates.

The ability to successfully breed so many heifers means Mr Sprackman has a steady demand from other farmers for quality replacements. Although selling milk remains the priority, he says heifer sales provide a worthwhile additional income.

He says: "I cannot afford to rear a Holstein-Friesian bull calf. A Holstein-Friesian heifer is three times the value of a bull calf and sexed semen does not cost three times as much.

"Farmers ask 'how can you afford to use sexed semen?' I say, how can you afford not to."

Having so many heifers available to him means that 72% of the milking herd is currently made up of first and second lactation animals.

The herd average is currently 9,884 litres per cow per year. Until recently, replacements were selected based on parent averages and by eye, but 12 months ago, Mr Sprackman decided to try genomic testing a sample of females to see whether the strategy could help him understand individual animal merits and make more informed selection.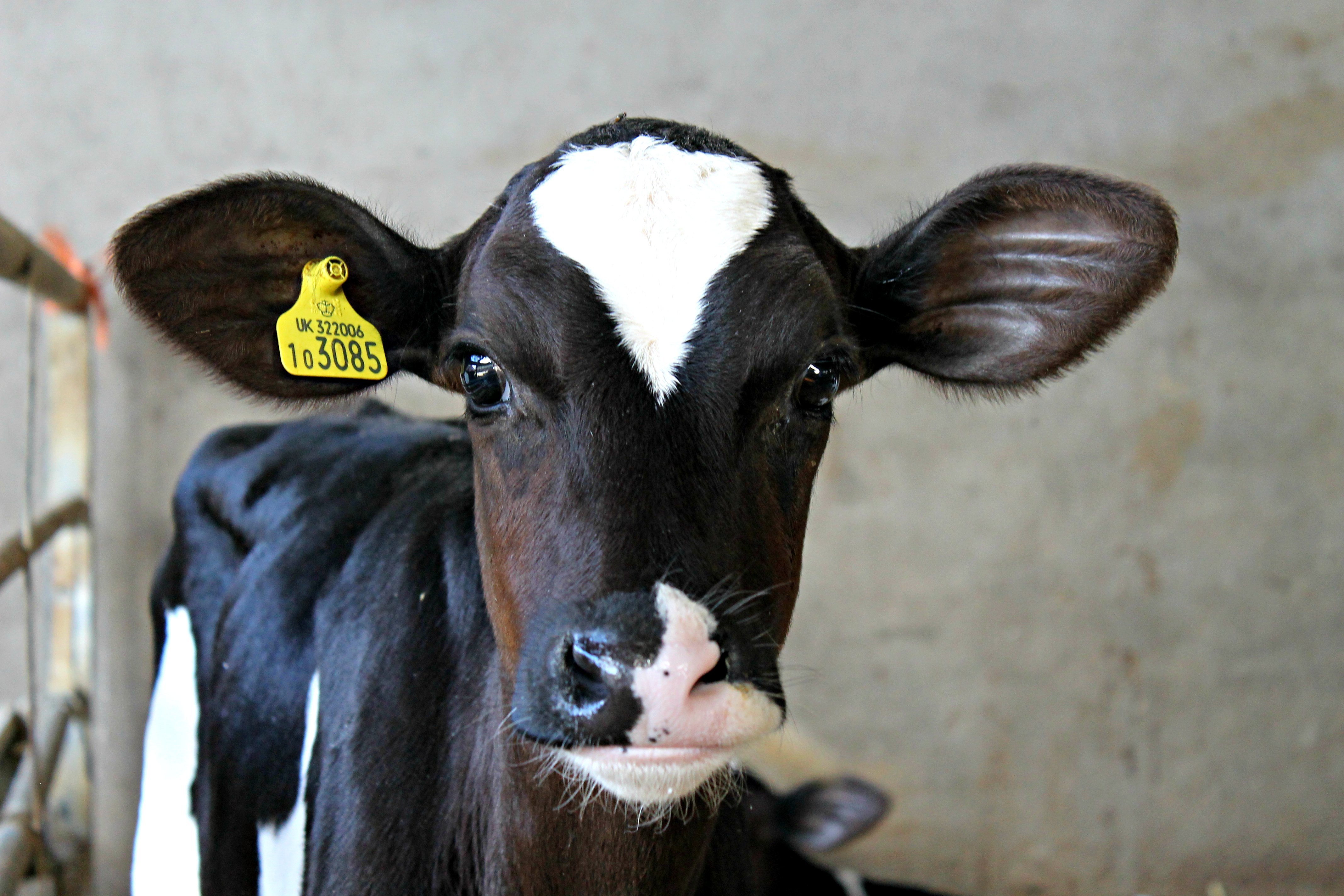 About 60 in-calf heifers were initially tested using Cogent's genomic testing service (see 'Cogent's Precision DNA genomic testing service' panel).

Cattle specialist John Powrie, of Duffield's Animal Feeds, then ran through the results with Cogent's Martin Ley to establish correlations between genomic proofs and how animals performed in their first lactation.

The results proved so accurate (see 'Genomic testing at Pound House Farm' panel), that Mr Sprackman has since tested 160 heifers. The results are just being analysed, but will be used as part of a replacement selection strategy.

Mr Sprackman says having access to genomic information is helpful, as genomic data identifies the best performing animals before they calve. This also ensures only the best are retained, whereas in the past some of these may have been unknowingly sold.

Mr Powrie believes genomic testing will enable the business to make more informed selection. This will allow the farm to select the most suitable replacement animals for the herd and retain them for longer, rather than using them to voluntarily replace third lactation plus animals at peak production.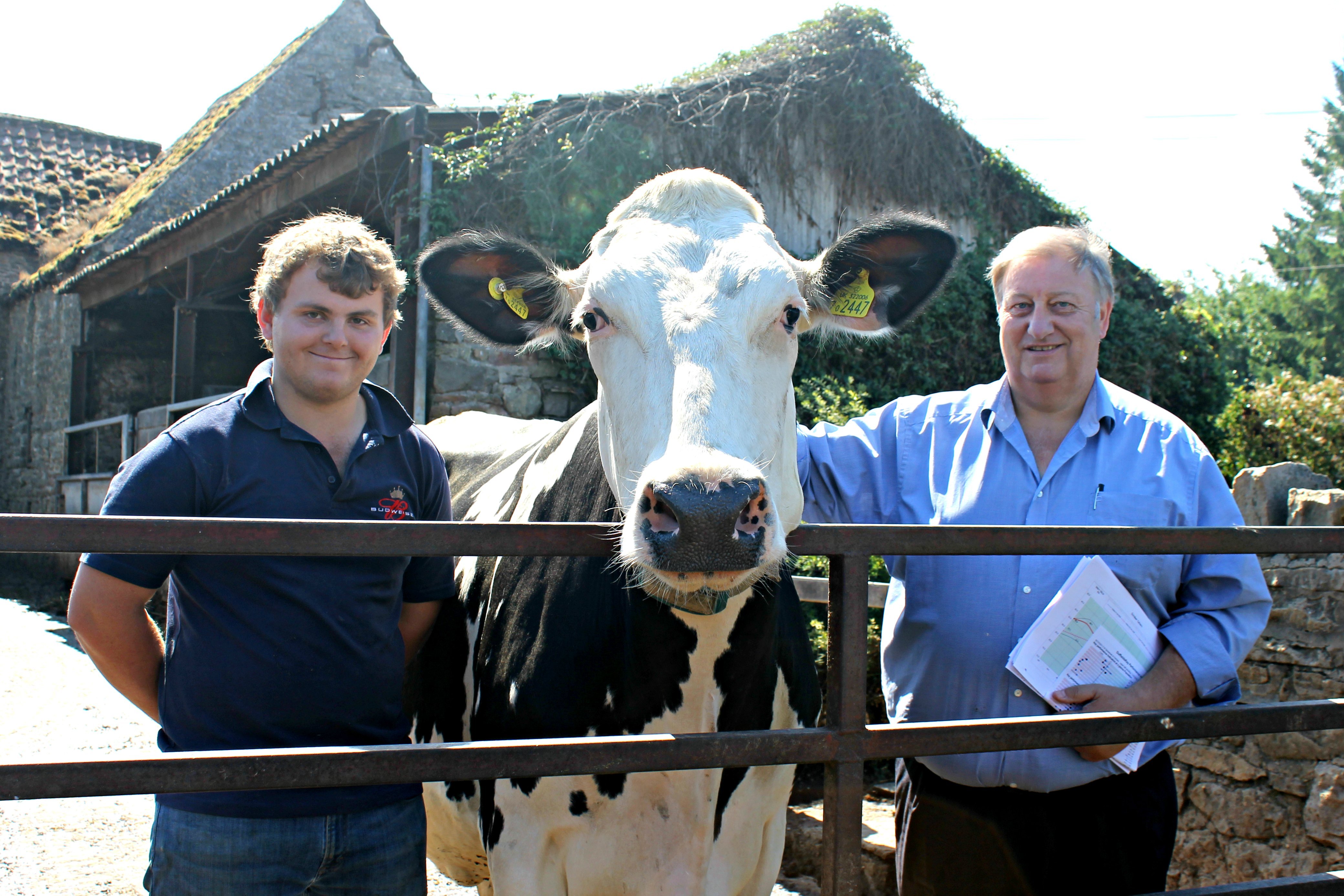 Boosting yields

Ultimately, Mr Powrie says this should help boost yields once the herd moves onto a robotic milking system later in the year.

He says: "Cows are averaging 12,000 litres, so we know the herd could achieve these levels of production. But Mr Sprackman's herd average is reduced by first and second lactation animals.

"Now, rather than putting all heifers into the herd, genomics can separate the gene pool."

Mr Powrie says this strategy, combined with moving from twice-a-day milking to robotic milking, could mean a herd average of 14,000 litres per cow per year could be achievable.

Genomic Testing at Pound House Farm

A total of 39 of the 60 heifers that were genetically tested are now in the herd, with genomic proofs just received from 160 additional animals.

Results from both tests have highlighted the genetic worth of the herd:

- The first 39 heifers had an average Genomic Profitable Lifetime Index (£GPLI) of £175, Milk Index of +169 litres and a +1.3 Fertility Index

- The second set of 160 had an average £GPLI of £241, Milk Index of +255 litres and +1.2 Fertility Index

John Powrie of Duffield's Animal Feeds has cross referenced the genomic proof of the first 39 heifers with performance and noticed strong correlation. For example:

- The top 10 heifers ranked on peak milk had an average milk Predicted Transmitting Ability (PTA) of +310 litres; in the herd, these animals averaged 39.12 litres/day

- The bottom 10 heifers ranked on peak milk had an average PTA of +125 litres; in the herd, these animals averaged 27.56 litres/day

Cogent's Precision DNA Genomic Testing Service

- Genomic testing enables an animal's genetic potential to be predicted from a young age by comparing its DNA to a 'key', which is representative of the national bovine population for a specific breed.

- An ear tissue sample is taken and the DNA is then broken down by Genetic Visions in the US

- This information is sent to AHDB Dairy, which formulates the genomic evaluations in the UK; this takes about eight weeks.

- The farmer then receives an individual animal's genomic proof, which looks similar to a bull proof.

Did you know?

Combining genomic testing with the use of sexed semen on your best heifers can lead to nearly a five-fold increase in genetic progress every generation, compared to serving all heifers to conventional semen.